Whether a complete newbie or seasoned pro, you know how important photo editing is in your photography. Photo editing is the key to make your images stand out from the crowd; and the time where your unique style truly shines.

You've probably seen the incredible things people do with their photos in Photoshop. That's what probably inspired you to jump into Photoshop. To start bringing your images to the next level.
Despite your best efforts, Photoshop just doesn't seem to make any sense and leaves you struggling to bring your creative vision to life.
Maybe you do have a handle on Photoshop. You just can't figure out how to build an effective workflow that turns out beautiful images every time.
What's the secret trick to make learning Photoshop a breeze?
The problem when learning Photoshop is not knowing where to begin. With an overwhelming amount of tools and online tutorials, where's the best place to start?

The simple answer: start with the essentials.
I used to avoid Photoshop at all costs. Now it's the most vital tool in my photography and business.
The Essentials are like the foundation of a house. Without a solid foundation to build upon the rest of the house could fall apart. Learning Photoshop is the exact same thing.
If you have a solid foundation, there's nothing you can't build.
If you have a solid understanding of the basics, there's nothing you can't create.
It wasn't until I fully understood the essential pieces of Photoshop that I was able to bring my creative visions to life.
The Common Problems When Learning Photoshop:
- Feeling overwhelmed just by looking at Photoshop.
- You don't know how or where to begin.
- You have endless creative ideas but don't know how to bring them to life.
- You feel like you don't have the time to learn Photoshop

- You see others final results and feel that that's out of reach for you.
That's Why I Created This Course
The Adobe Photoshop Essentials Course is the easiest way to fast track your skills in Photoshop. Each lesson in this course builds off another; leaving you with a diverse tool kit and solid foundation, to begin progressing to more advanced areas of the program.
I've spent thousands of hours learning Photoshop. That's because I wasn't learning efficiently. I want to save you the headache by fast tracking the process into a 7+ Hour course offering exactly what you need to know. A resource to offer the essential pieces to get your creativity to take off.
Don't waste your time with endless tutorials and pointless workshops, fast track your learning with the Photoshop Essentials Course to begin the transformation from newbie to Photoshop pro.
---
Now Imagine This:
---
...You no longer feel overwhelmed just by looking at Photoshop. You understand the tools and how to effectively use the program.
...You could bring your creative visions to life with ease. You know the steps needed to get from point A to B.
...You aren't wasting your time watching endless useless Photoshop tutorials. You have a single resource to help you build an effective photo editing workflow.
...You have the tools to edit your images like some of your favourite photographers.
And what if I told you all of these things are within your reach. Right. Now.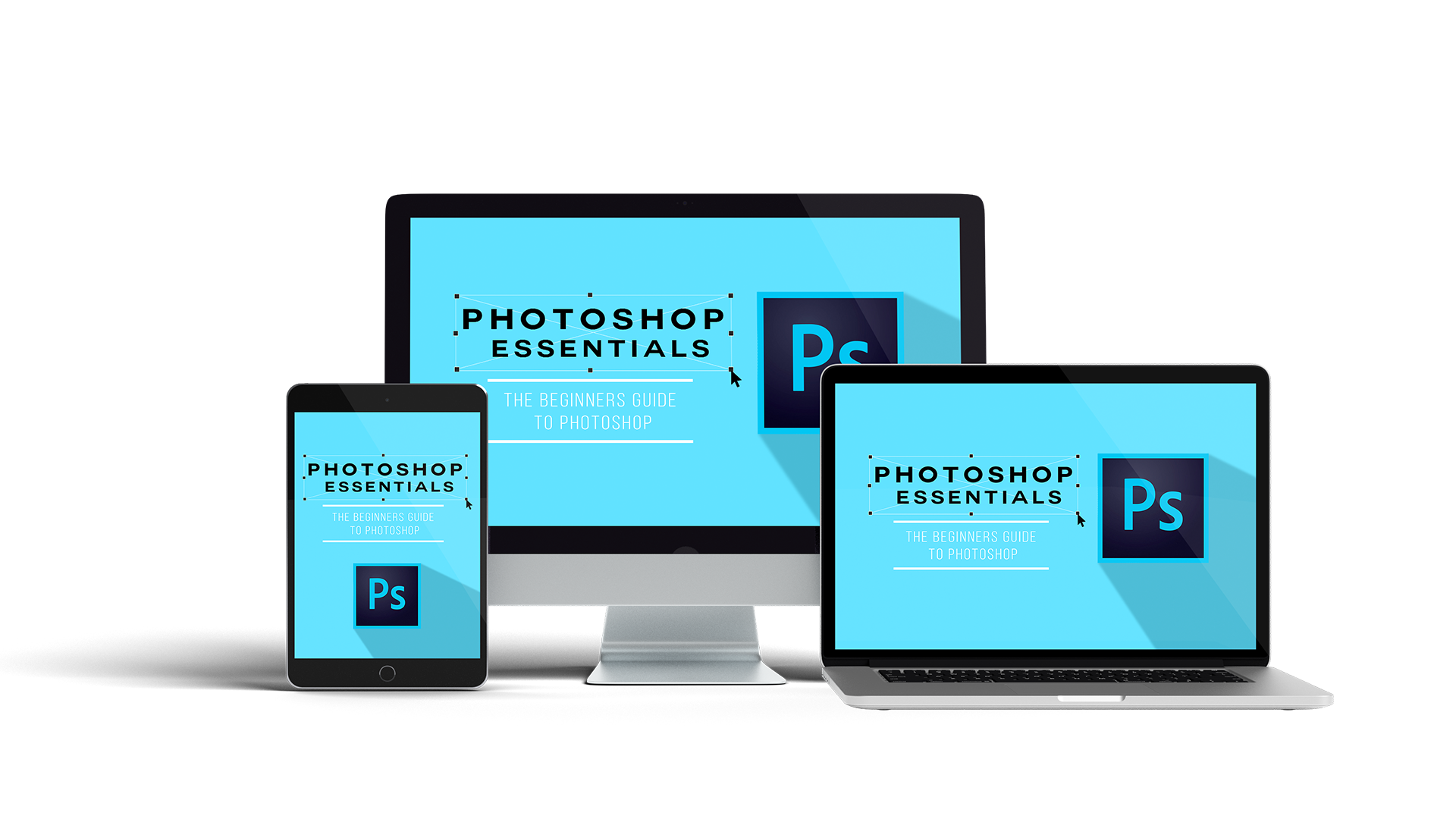 I wasn't always a Photoshop nerd, in fact I used to totally despise the program. I would try watching hours of online tutorials just to be left with more questions than answers. There must be some trick to all this I thought to myself.
Over time the puzzle pieces began to click and I was left to realize one thing. Most online tutorials teach you a specific topic, not the tools needed to progress. You are left with a single piece of the puzzle but have no idea how it fits into the bigger picture.
This course gives you what other courses are missing. The tools needed, while painting the bigger picture. This course helps you to understand the in's and out's Photoshop, while building an effective, actionable workflow.
The Photoshop Essentials Course is a 'one-stop shop' for those wanting to learn effective, actionable and straight forward steps towards learning Photoshop and creating the photo edits they've always dreamed of.
Here are just a few examples of what you will be creating in this course...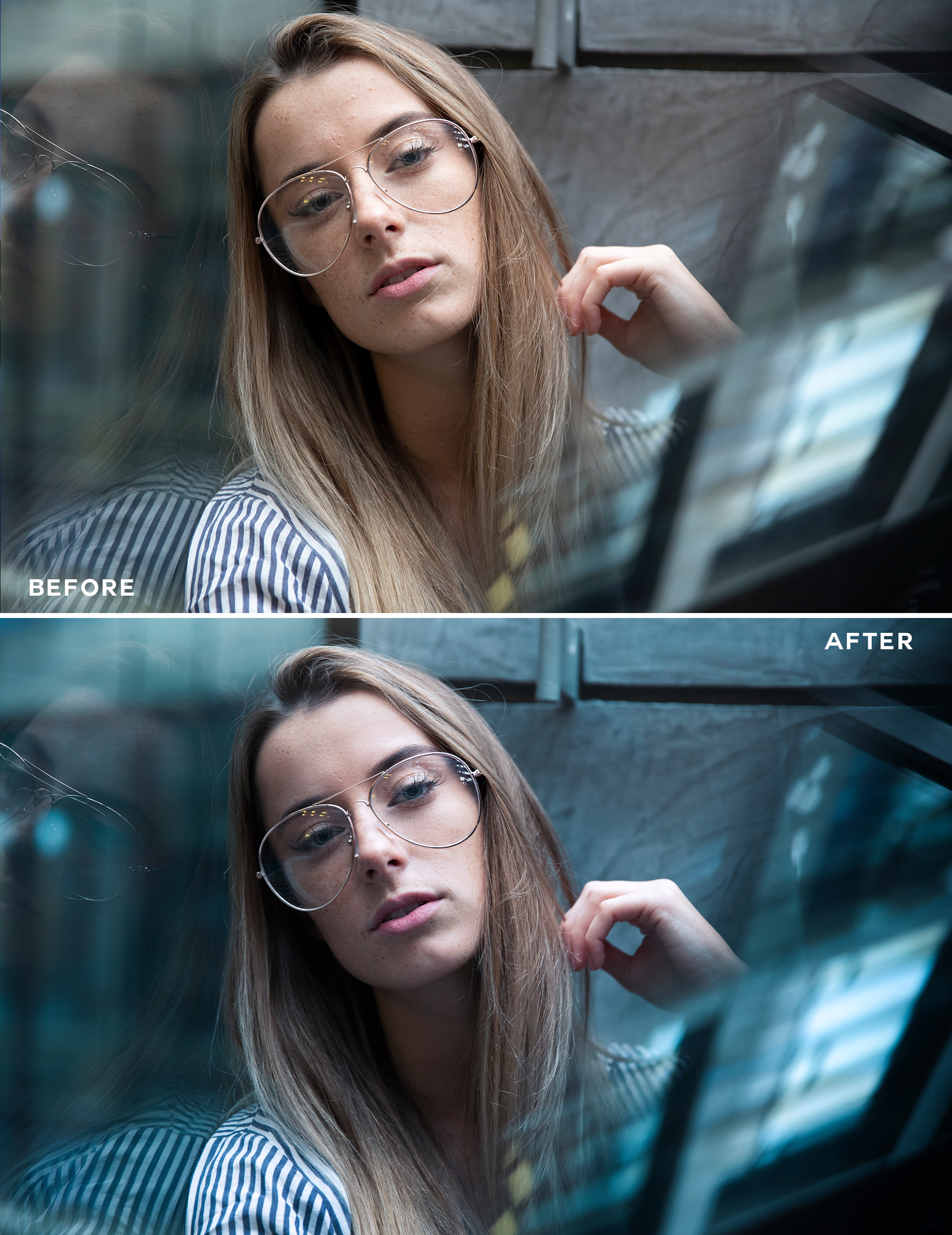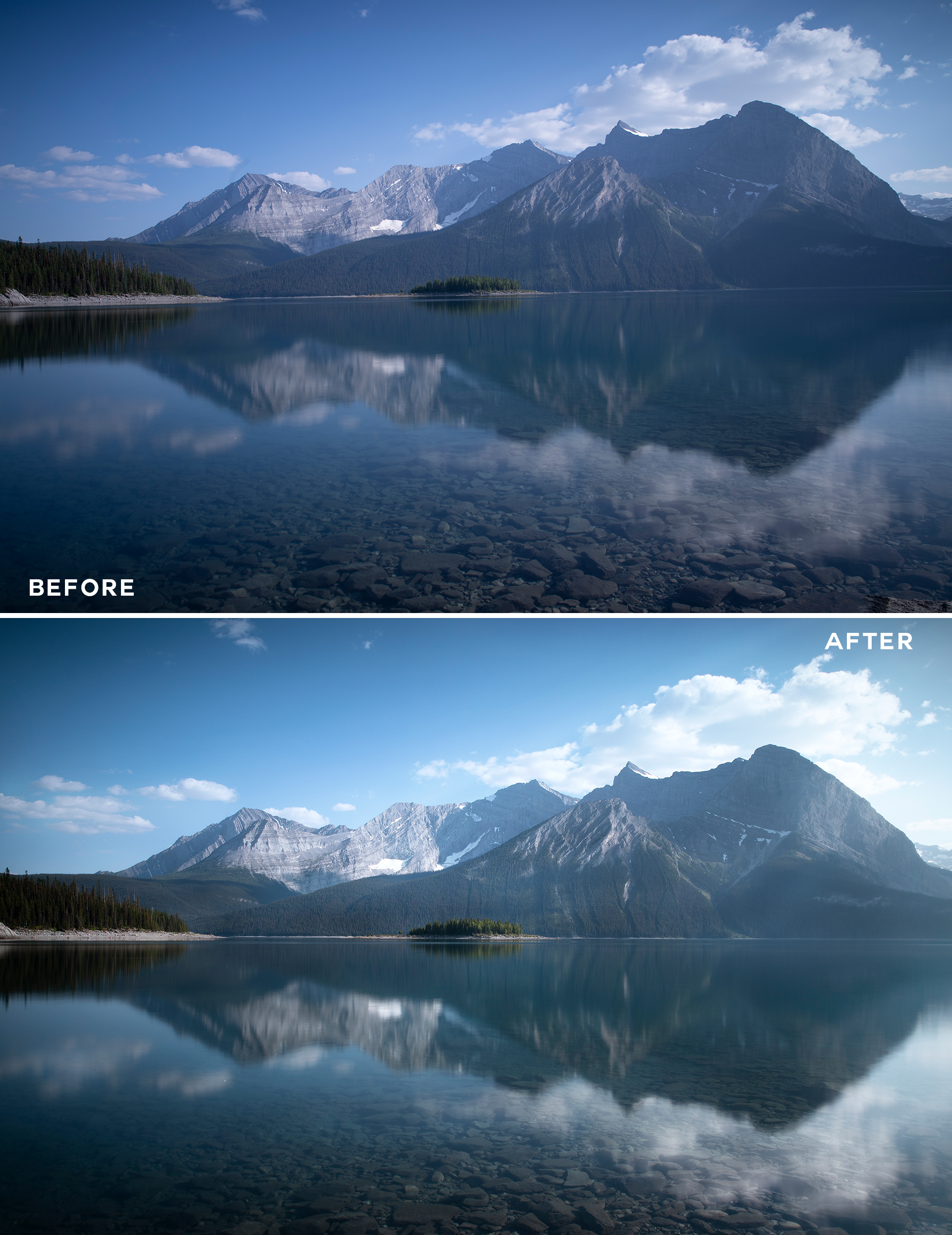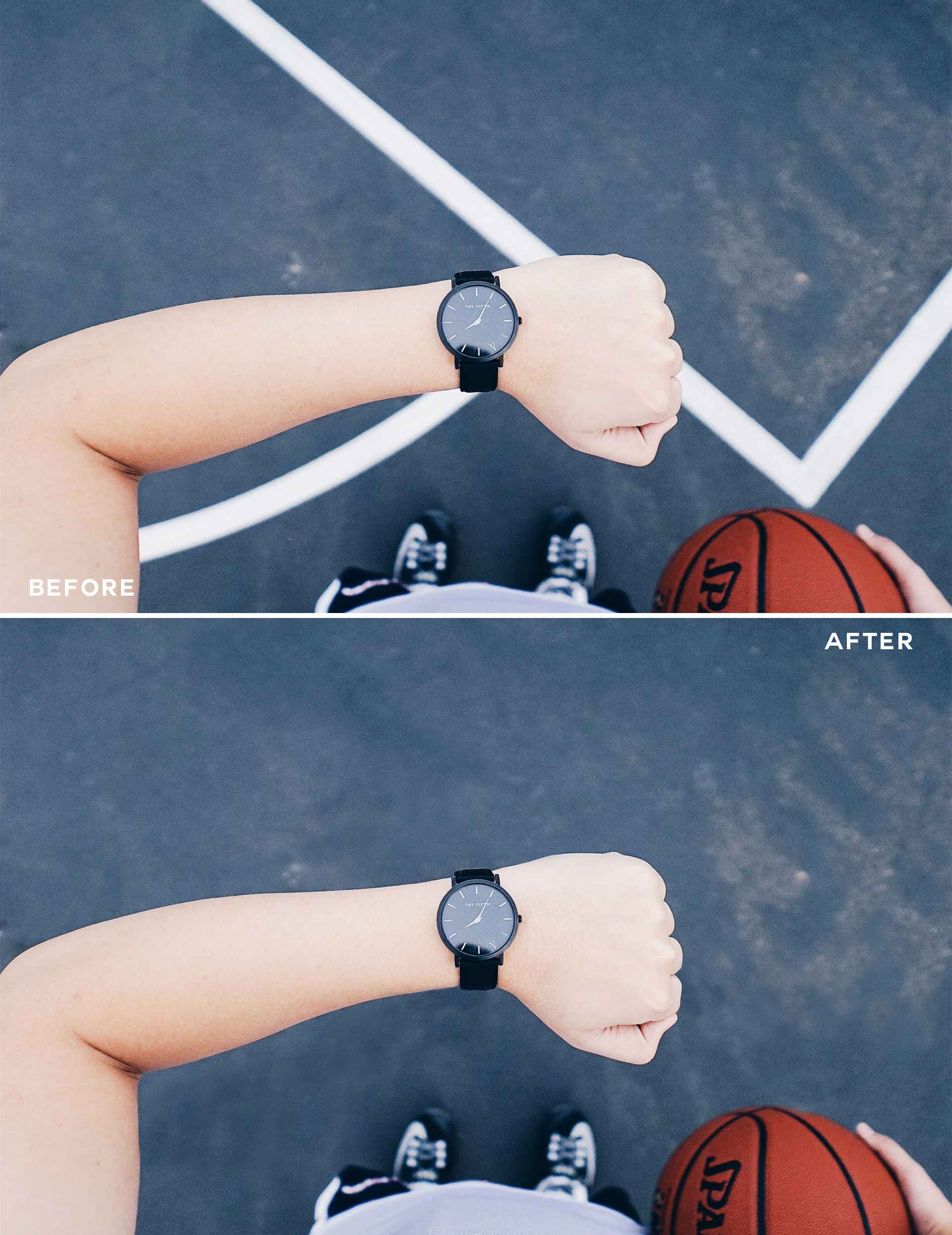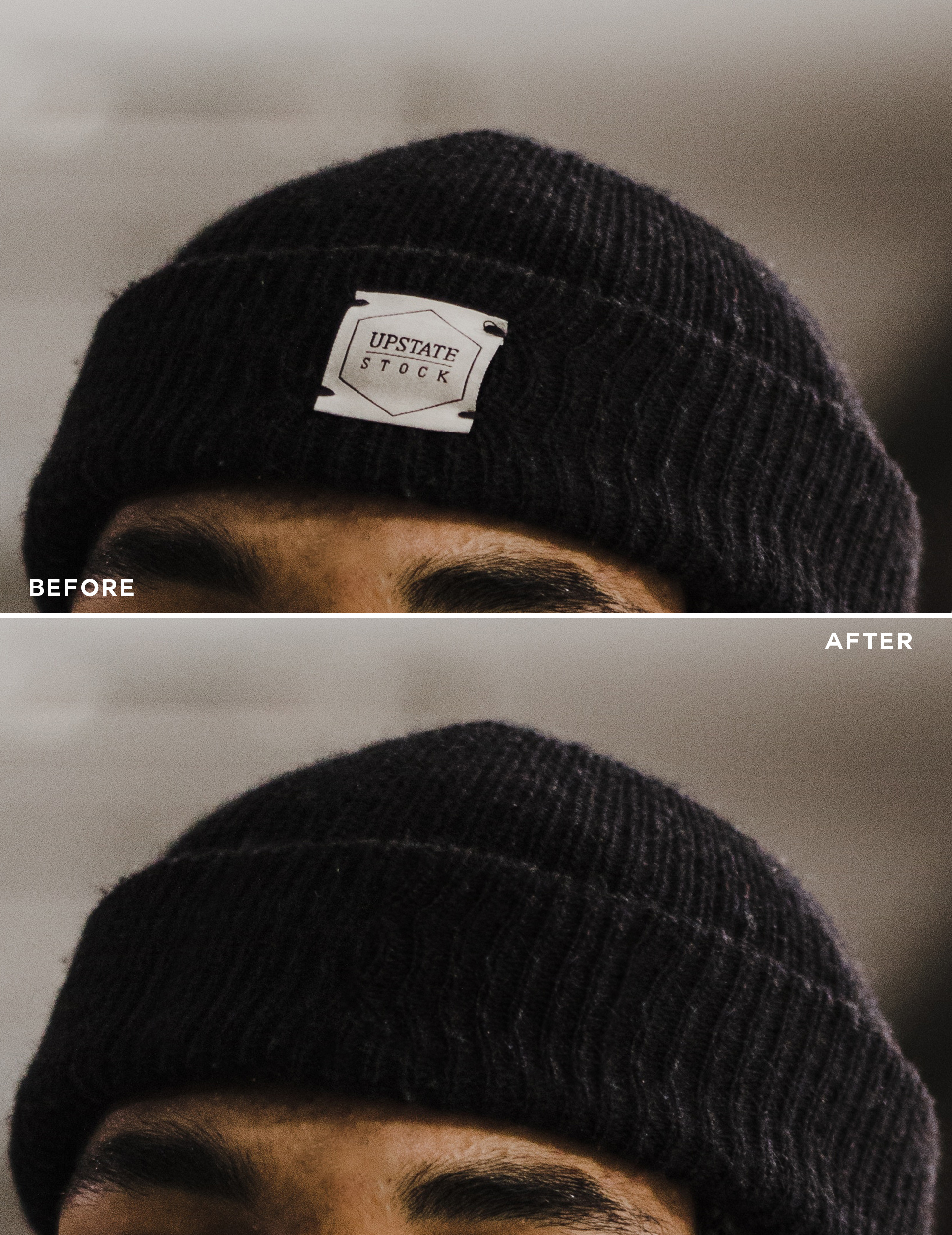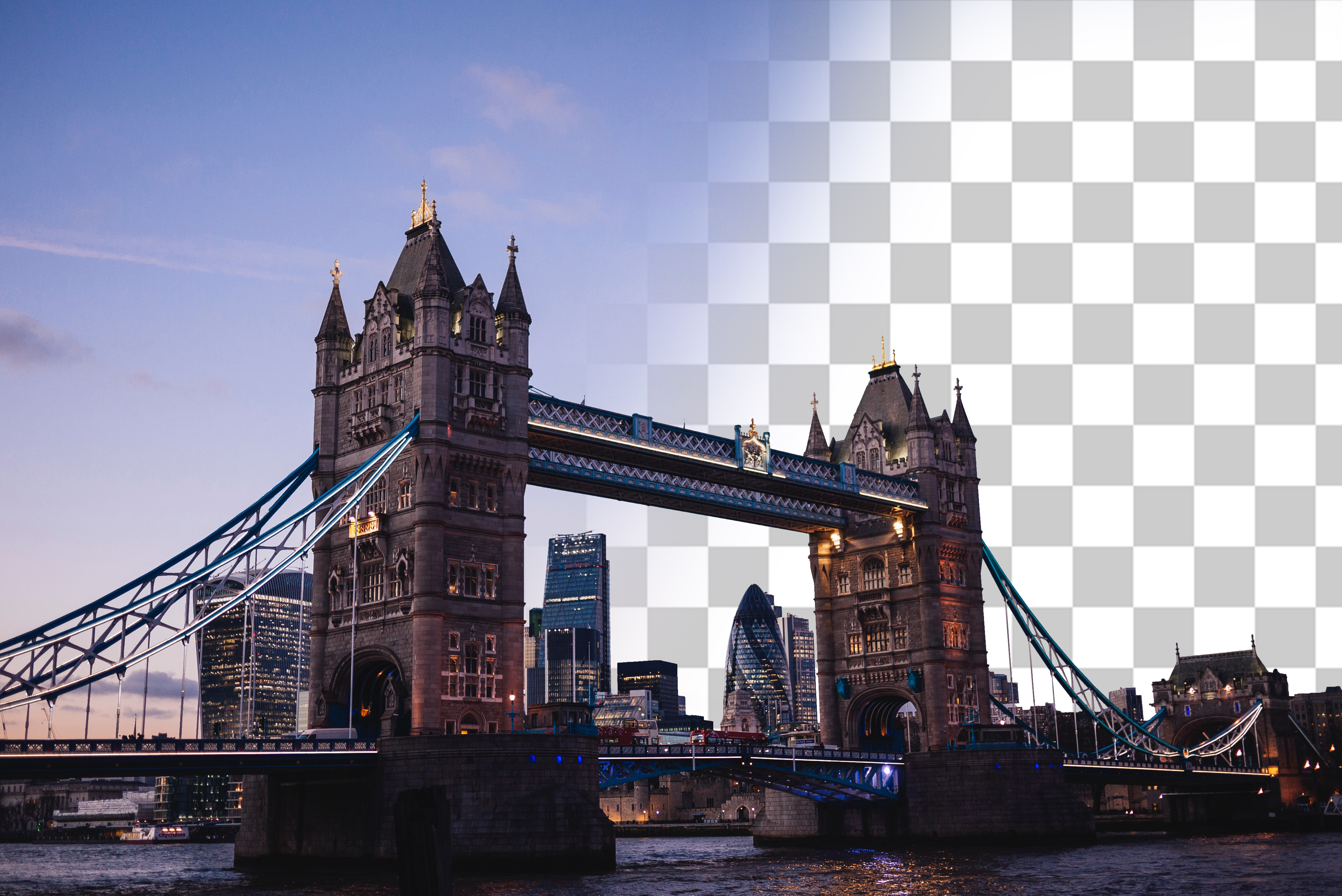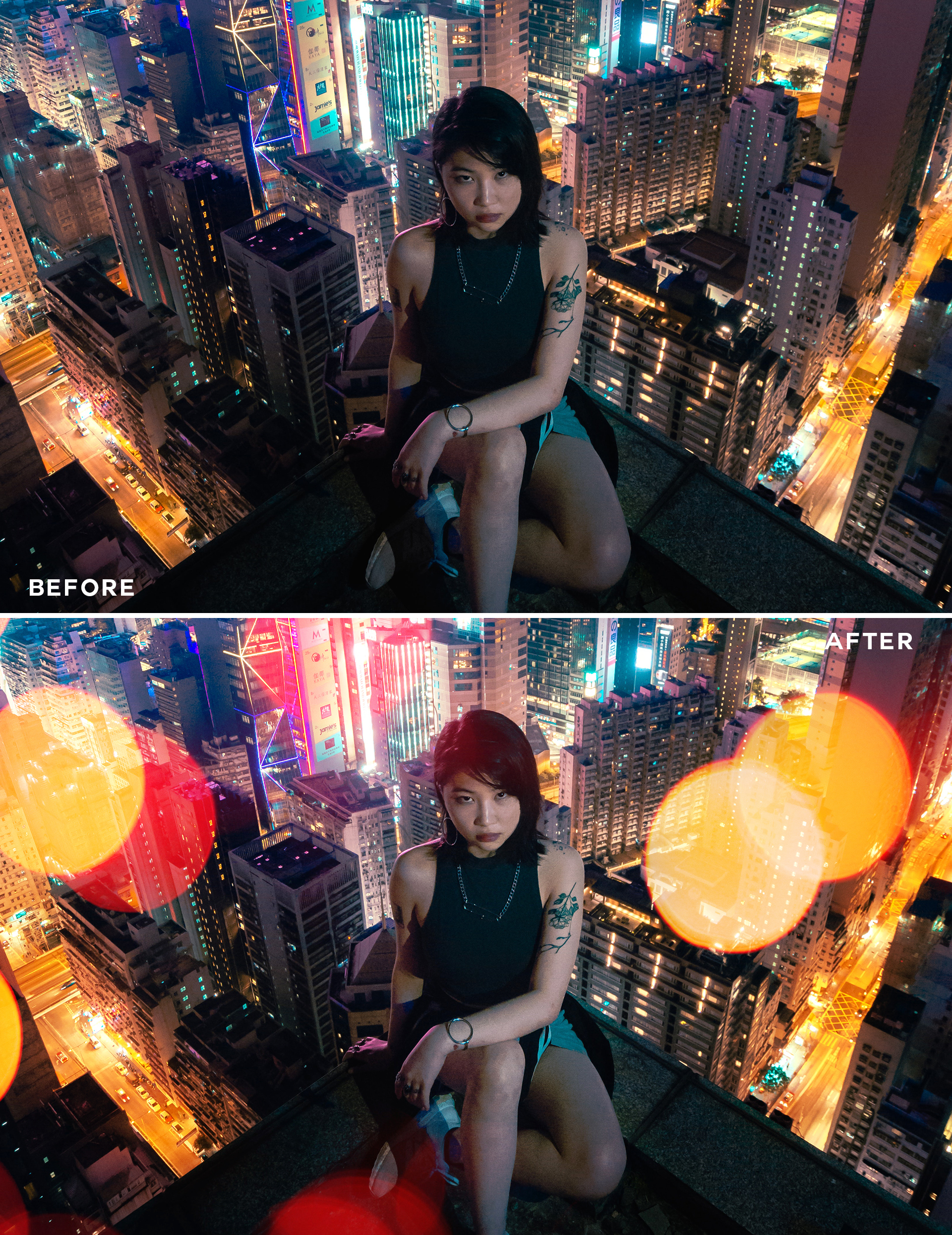 And you'll also get some sweet bonuses...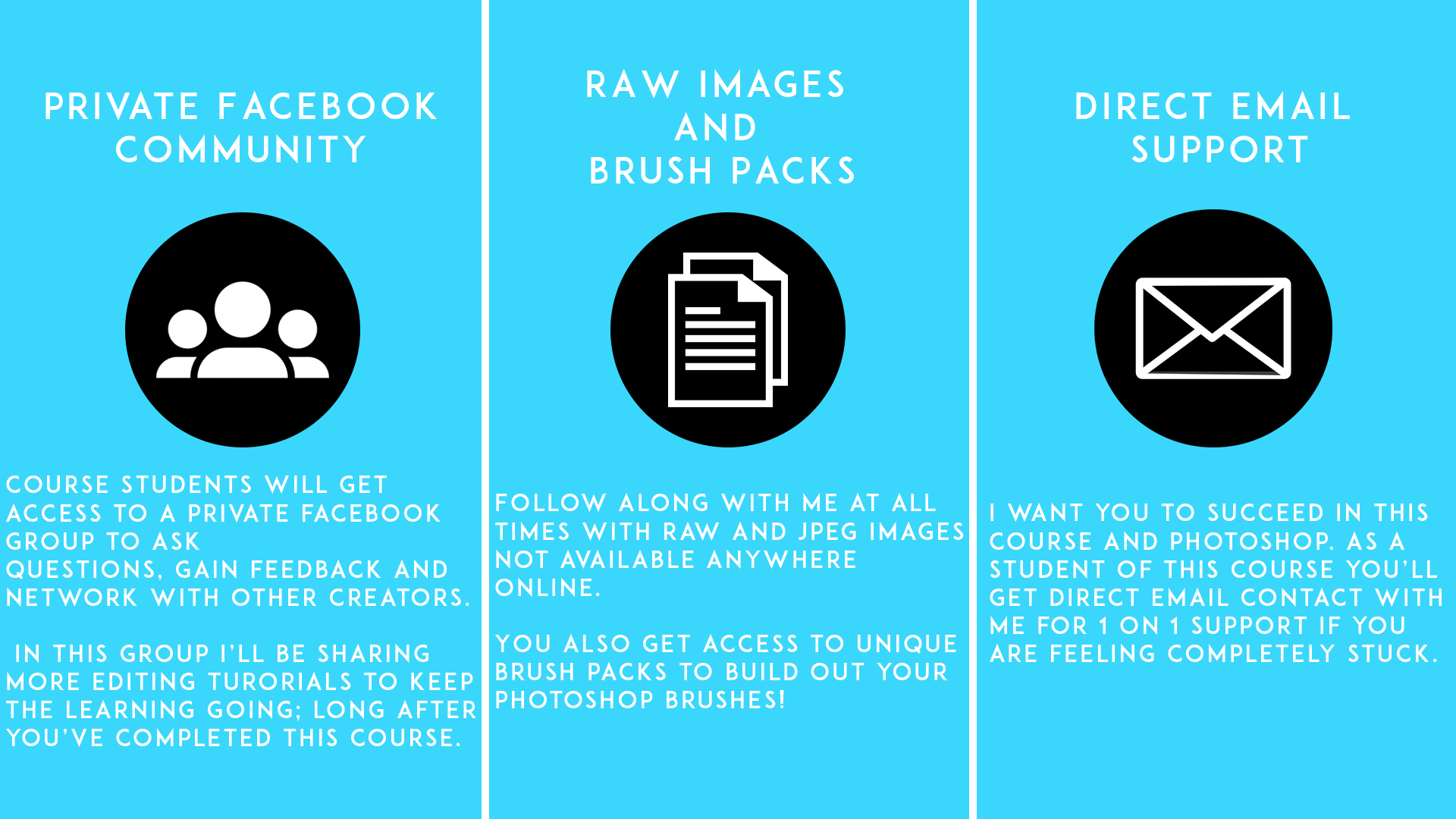 Money Back Guarantee
Your satisfaction in this course is most important. If you aren't happy with this course within 7 days and have completed less than 20% of the course, you will be refunded 100% of your money.
If you are requesting a refund a written explanation regarding why you would like a refund is required. It is my goal to leave my students 100% satisfied in my courses and your feedback helps me to be better.
Now you can invest in your creative growth, worry free!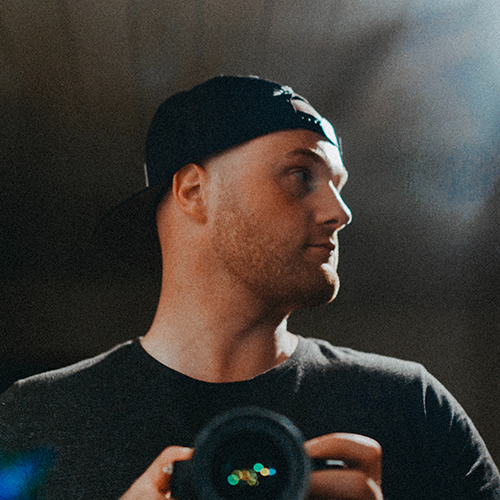 "Really appreciate your down to earth, easy to follow explanations. Haven't spent much time in Photoshop since it always seemed so overwhelming. I learned so many tips here that made it more understandable and manageable, thank you!!"

- Jack Davila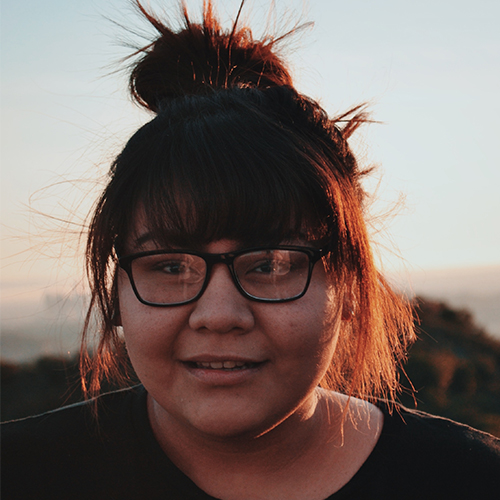 "I honestly really love your work. Just recently started photoshop, and I have learned so much from you. You are really clear with your explanations"
- Theresa Cantrell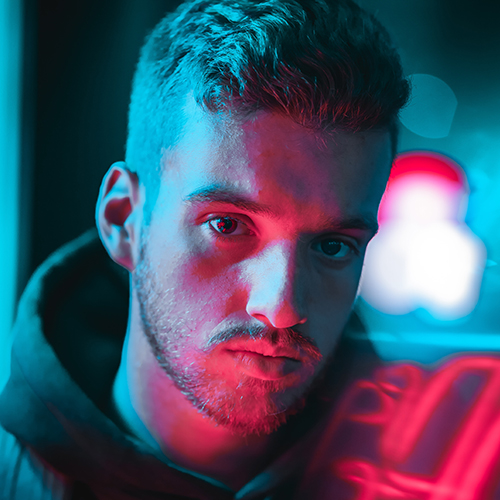 "This is fantastic Brendan, thanks for explaining the whole process so well "

- Cole Garza
Since I don't have room for the 100+ learning outcomes of this course...
Here is a summary of EXACTLY of what you can expect from the Photoshop Essentials Course

1. Decoding Photoshop and discovering how to customize your workspace tailored for your editing style.

2. Introduction to layers and why they're so important.

3. Actionable layer organization strategies and tips for managing new documents.

4. Eraser versus layer masks and into to non-destructive editing.

5. The power of smart objects and utilizing smart filters effectively.

6. The must know's of scaling and resizing images with no loss of detail.

7. The ins and outs of Camera Raw for flawless base edits

8. Discovering Histograms for more accurate exposure adjustments

9. Introduction to selections and cutting out images.

10. The 5 most effective tools to cut anything out in Photoshop

11. Tips for flawless selections and dealing with that dreaded 'fringing'.

12. Brush Tool essentials.
13. Creating your own brushes and importing brush packs(with FREE brush pack!).

1. Applying and building upon skills in previous chapters for a kick butt workflow.

2. Completing a landscape style edit from start to finish.

3. Utilizing natural contrast for incredible lighting effects.

4. Completing a portrait style edit from start to finish.

5. Learn the tricks to retouching your subjects skin like a pro.

6. How to create beautiful photo effects non destructively with blurs and the dodge and burn tools.
7. Discovering the essentials of the clone stamp, healing brush, spot healing brush, and patch tools.
8. Utilizing selections to more effectively remove items from your photos.

9. Spot removal tricks when there is a pattern or uniform texture.
10. Utilizing layer adjustments for stunning images and effects.

1. Diving deeper into Photoshop and learning a variety of new tools and features to make your life a breeze.

2. Introduction to the text tool and creating text in Photoshop.

3. Layer blending modes and why you should care about them.
4. The 4 essential layer blend modes in depth and how you can begin using them in your photos today.
5. The transform tool and how to further manipulate any layer to your needs.

6. Essential file types to remember when exporting and their key differences.

7. The most simple and effective way to export photos.

8. Problem solving discolouration with sRGB

The Adobe Photoshop Essentials Course is the easiest way to fast track your skills in Photoshop. Each lesson in this course builds off another; leaving you with a diverse tool kit and solid foundation. This course prepares you to begin progressing to advanced areas of the program.
At this point you might be feeling excited about the Photoshop Essentials Course. Knowing it will be the perfect stepping stone towards advancing your skill set.
But I also wouldn't be surprised if you're having some doubts that the tools and workflows in this program really will make a difference for you.
I totally get it, it's easy to feel uncertain before you take that next step in your creative growth.
So if that sounds like you, I wanted to take a moment to clear the air about some common reservations you might be having right now...
1. You(and many others) create tons of free tutorials on youtube. Why should I pay for this course if I can learn for free?
You're right, I have TONS of free tutorials online. They are a really great starting point to get an idea of what Photoshop is all about. The problem with free tutorials is they teach you a singular topic. They don't offer information beyond what directly relates to that one topic, often leaving you with more questions than answers. In the Photoshop Essentials Course you will learn everything from the very basics all the way through to building an effective workflow. This course fills in the gaps and leaves you with a thorough understanding of Photoshop.
2. Photoshop is not useful for my style of photography.
Photoshop is useful to ALL styles of Photography. Whether you are wanting to simply have more control over colour adjustments, remove a person from your image or completely replace your sky, Photoshop is the all in one tool. It has completely changed how I create images and I know it will do the same for you.
3. I feel overwhelmed by other tutorials and feel like I can never learn Photoshop.
Learning Photoshop can feel like a monumental undertaking. Trust me, I spent years getting to the point I am now. That's because I wasn't learning effectively. With this course I have included whats important and the must knows when getting into the program. The Photoshop Essentials Course helps you to build an understanding for the program and sets you up to progress into more advanced areas in the program.
4. I know how to edit my photos in another program, I don't need Photoshop.
There are tons of other great photo editing programs out there, but none as powerful as Photoshop. Photoshop is an all in one tool that can help bring any of your creative visions to life; without limitations. This course helps you to discover how powerful of a tool Photoshop is and will leave you wondering why you didn't start using it earlier.
5. I don't want to use Photoshop because I don't want people to think my photos are fake.
Although you can create 'fake' images in Photoshop, that's not what I cover in this course. In this Photoshop Essentials course you will learn the tricks to enhance your images without going over the top. After completing this course you will be able to edit your images in beautiful, realistic, and captivating ways.

Yo, I'll be your teacher.
I lead a growing community of photographers and editors who are looking to improve their skills and realize their full creative potentials. Through my youtube channel and blog I have been creating countless online photography and photo editing tutorials since early 2017. Since then my tutorials have helped 1,000,000+ viewers build their creative skillsets.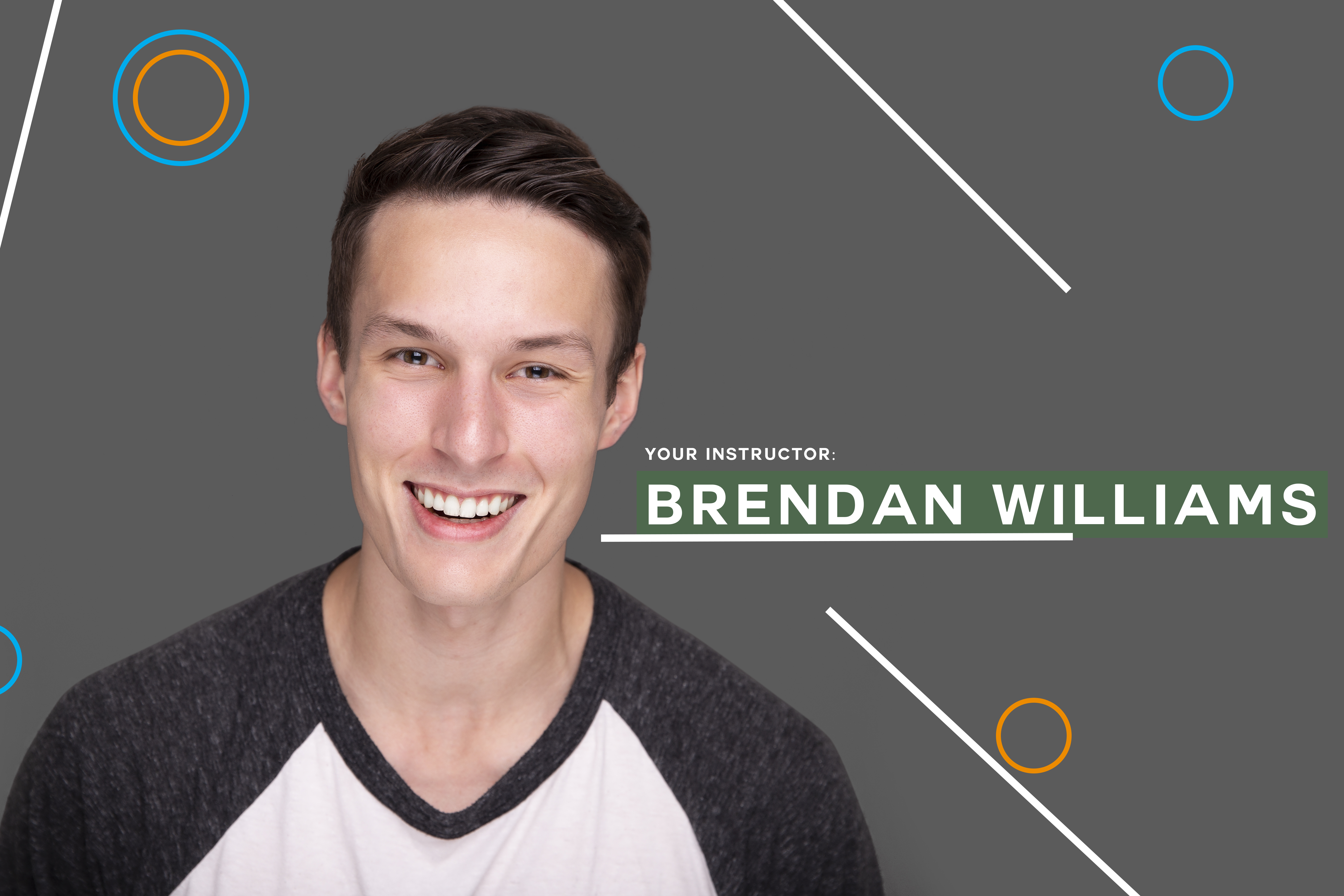 Alongside my tutorials, I work as a photographer and retoucher. I have collaborated and worked with several noteable brands such as Adobe, Beautiful Destinations, Destination British Columbia, NiSi Filters, Canon Cameras and more.
---
As I'm sure you've discovered, taking the photo is half the battle. The next stage is post processing. Photoshop quickly became my go to editing program after discovering the immense versatility and adjustment control you have. You truly are in complete control. The downside? Photoshop can be intimidating.
I remember the countless hours I spent struggling to learn Photoshop. Struggling to bring to life my creative visions and feeling frustrated at how difficult I found the program. Looking back, I realize Photoshop doesn't need to be hard. I was just missing an effective learning strategy. That's why I created the Photoshop Essentials Course.
The Photoshop Essentials Course gives you the tools to effectively edit images in Photoshop, without worrying about the excess. This course not only breaks down specific features and tools, but further demonstrates how each individual tool fits into your workflow. The Photoshop Essentials Course helps you to build a deep understanding while setting you up for more advanced areas of the program.
Course Curriculum
Course Introduction
Available in days
days after you enroll
Chapter 1: Getting Started in Photoshop
Available in days
days after you enroll
Chapter 2: Discovering The Most Important Features Of Photoshop
Available in days
days after you enroll
Frequently Asked Questions
When does the course start and finish?
The course starts now and never ends! It is a completely self-paced online course - you decide when you start and when you finish. A never ending Photoshop fiesta!
How long do I have access to the course?
Hmm, how does a LIFETIME sound? You will be able to access this course forever, whenever, across all your favourite devices.
Do you offer refunds on this course?
Of course! I want to make your investment in your creativity, worry free. Due to the type of course, after 10 days, and less than 20% of the course completed you can request a full refund. You must contact me directly explaining the reasons why you are unhappy with the course. My goal is to help all my students reach their full potential, your feedback helps me to improve for the future.
Does Photoshop Come With This Course?
Unfortunately not. If you do not already have Adobe Photoshop, you will need to download the program separately from this course.
What Version Of Adobe Photoshop Is Required For This Course?
This course is taught using Adobe Photoshop CC 2019. If you are using an older version of Photoshop, no sweat! All of the lessons taught in this course are transferrable between all versions of Photoshop. The only thing is you may find are variances in keyboard shortcuts.
Why Should I Purchase Your Photoshop Course Instead Of Others?
I have been creating free tutorials for over 3 years and have helped thousands of creators like yourself discover their creative potentials. My passion for helping you to grow and achieve your creative ambitions are unparalleled by any creator offering a beginner Photoshop course. My teaching style is clear and laid back, teaching you what's important without the extra fluff. I want to see all of the students in this course succeed and move onto bigger creative endeavours in Photoshop. That's why I have made myself available to you via email and the course facebook group. Here I can offer additional guidance and advice regarding any of your photoshop or photography questions, anytime. This course not only provides the essential tools to learn Photoshop, but continues to offer mentorship into the future.